Author: H. H. Pope Shenouda III.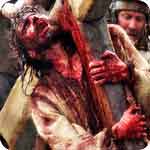 The love which does not sacrifice is a barren love, without fruit. Love is a productive mother that gives birth to numerous virtues such as compassion and affection, a word of encouragement and a word of consolation, attention and care, forgiveness and seeking the salvation of the soul. This is the spiritual love...
Perhaps the most distinguished quality in love... is sacrifice.
This is the big difference between love and lust: