Author: Fr. Matthias F. Wahba.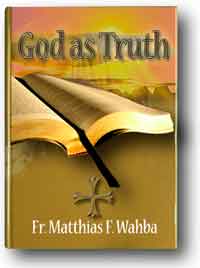 The question of Truth is a matter of life and death.
It is the question that lies at the bottom of every heart.
It encompasses a whole line of questions that every person sets before themselves:
What is life?
What is the origin of all existing things?
Is there a God, Creator of all things, or does the world exist without a Creator?