Warning
: preg_replace(): The /e modifier is no longer supported, use preg_replace_callback instead in
/home/stmina/public_html/plugins/content/youtubeplugin/youtubeplugin.php
on line
49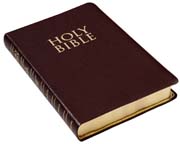 Your relationship with the Holy Bible is concentrated in acquiring the Bible, adhering to it, reading, understanding, contemplating, studying and learning it by heart. And, above all, you  should behave according to it and train yourself to follow its commandments.
To acquire the Bible does not mean to keep it as a rarity on your desk but to have it for your continual use. You take it with you wherever you go, in your  pocket or in your handbag. That makes it easy for you to read it at all times.
Author: H. H. Pope Shenouda III.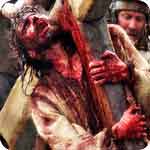 The love which does not sacrifice is a barren love, without fruit. Love is a productive mother that gives birth to numerous virtues such as compassion and affection, a word of encouragement and a word of consolation, attention and care, forgiveness and seeking the salvation of the soul. This is the spiritual love...
Perhaps the most distinguished quality in love... is sacrifice.
This is the big difference between love and lust:
Author: H. H. Pope Shenouda III.
The spiritual person who is known for the virtue of hope always has hope in all the particulars of his life, which grants him strength and joy:
With regard to repentance and purity, he always has hope that God will pick him up however great his fall may be and will set him up.